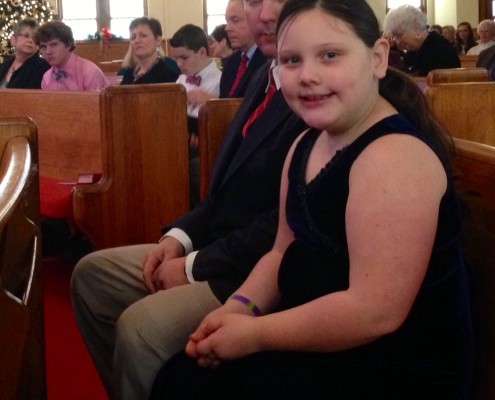 Ask anybody in our church where our challenges lie and they will tell you, "we need more children and young families". I think this is a challenge for all churches. But one I think we can meet with God's help. I will be calling a meeting of our children's ministry team in the near future to make plans for the coming year.
I plan to offer Bible School this year as well as other activities for any children who are interested.
I covet your prayers and my suggestions to make this work for God and our church. Please feel free to come to me with any concerns, your help is needed and welcome.
Our committee members are:
Barbara Boyer, Nancy Frangos, Glen Grimes, Dianne Marshall, Madison Parks (youth), Sena Parks
Blessing, Ruth Sizemore – Chair Children's Ministry Team
HAPPENINGS WITH CHILDREN'S MINISTRY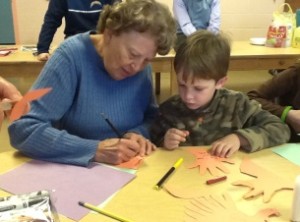 Some people say that children are the church of tomorrow.  I say children are the church of today.  Since working with our children, I have seen so many wonderful things going on with children.  Whether it's working with crafts,   enjoying story time with Miss Dianne, or enjoying the fellowship meal; they are all so connected.  They bring joy and happiness.  They give love and encouragement.  And unlike some adult, they just can't wait to come again.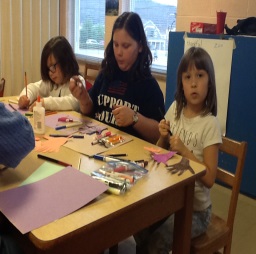 Our Sunday evening meetings will start again in March.  In the meantime we are working on an Easter Egg Hunt and Vacation Bible School.  Our tentative  date for VBS is June 13-17, Monday-Friday from 6:00-8:00.  Want a blessing?  Set aside some time to attend VBS.  Even if you can't attend every night, volunteer to help as much as you can.  Use your talents and help build the church of today and the church of tomorrow.
                                                           -Blessings,  Ruth Sizemore (Children's Committee Chair)
https://www.fumcgalax.org/wp-content/uploads/2016/01/Child-Pre-Fut-1.jpg
197
291
admin
https://www.fumcgalax.org/wp-content/uploads/2015/08/logo2.png
admin
2016-01-26 13:08:17
2016-01-26 13:08:17
Children: Our Present – Our Future…
For the last few months the children have been adding to our ll:00 service on the forth Sunday of each month by trying to "Stump the Pastor".  They have brought in items and presented them to Pastor Gregory and he has been challenged to give a message for children's time based on those items.  So far he has proven once again that there is a sermon in everyday items.  Some of the things they have challenged them with are, a set of keys, a red white and blue dog, a teddy bear, lipstick, chewing gum and he has come up with a great message each time.  Could you do as well?
Looking forward to a great year with children in the church.
Ruth Sizemore
https://www.fumcgalax.org/wp-content/uploads/2015/09/group-kids.png
277
300
admin
https://www.fumcgalax.org/wp-content/uploads/2015/08/logo2.png
admin
2015-09-01 09:48:54
2015-09-01 09:51:05
Stump the Pastor!!!
As we near the end of summer it's time to look forward to continuing our children's ministry.
Plans for the near future include:  once a month meeting on Saturday mornings with craft, snacks, devotions and practice for future activities.
We hope to be able to use the children as a part of our Christmas celebration.  We are hoping to have a song ready on the hand bells for our children.  We need 8 little bells (which we already have) and 16 little hands.  If you know of a child that would like to participate, please see Ruth Sizemore of Dianne Marshall.
Continue to pray of us and remember that we welcome any help and suggestions.
https://www.fumcgalax.org/wp-content/uploads/2015/09/happy-fish.png
225
300
admin
https://www.fumcgalax.org/wp-content/uploads/2015/08/logo2.png
admin
2015-09-01 09:41:07
2015-09-01 09:47:51
Children's Ministry Upcoming Plans