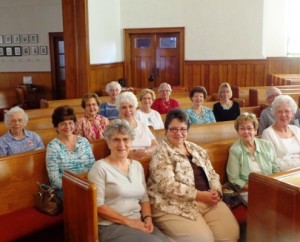 UMW First UMC Galax, has a very active UMW group. We are a group of women whose purpose is to know God, to create a supportive fellowship, and to expand concepts of mission by participating in the global ministries of the church.
We meet on the second Tuesday morning of each month at 10:00 am with the exception of the month of August. We help with local missions and global missions. We welcome any women who would like to be a part of our fellowship.
PURPOSE OF UNITED METHODIST WOMEN
The organized unit of United Methodist Women shall be a community of women whose PURPOSE is to know God and to experience freedom as whole persons through Jesus Christ; to develop a creative, supportive fellowship; and to expand concepts of mission through participation in the global ministries of the church.
OFFICERS:

Holston Conference
President
Lynice Broyles
126 Mesa Drive.
Johnson City, TN 37615
Wytheville District
President
Deborah Carte
Secretary, Program Resources
Vicki Goad
(Receives reading program-completions)
First United Methodist Church
President
Peggy Chappell
Vice President
Judy Farmer
Secretary
Jackie Cockerham-Ceary
Treasurer
Danise Reynolds
Secretary, Program Resources/Librarian
Judy Farmer
Nomination Committee
Agnes Ritchie
Judy White
Linda Burnette
Missions Coordinators:
 Spiritual Growth
Ruth Sizemore
 Membership, Nurture & Outreach
Alice Anderson
Education & Interpretation
Judy Farmerl
Social Action
Mariah Nunn
Archivist/Historian
Elaine Schaeffer
Magazines:
"Response"
"New World Outlook"
Reading Program 2016 Reading List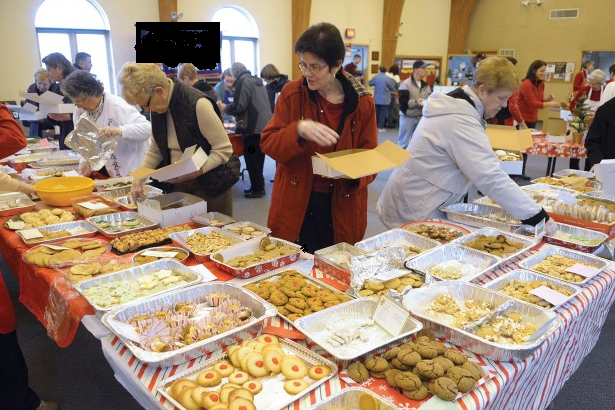 We are looking forward to a very busy November. Our regular meeting will be on the 14th at 10:00 am. We will meet in the Fellowship Hall for our World Thank Offering program which will be presented by Earlene. Following the program we will have soup, sandwiches and dessert. All women are invited to attend. You don't need to bring anything other than yourself. We will have a time of fellowship and food together.
The Angel Tree will be put up around the 17th of the month with gifts due back by December 10th. Many thanks in advance for the help you give in providing Christmas gifts for children in our area.
The Cookie Walk is scheduled for December 2. This is a church wide project. The money earned will be divided between a local mission and UMCOR disaster relief. We need everyone's help in making cookies, helping put them out on trays December 1st and helping with the sale on the 2nd. Also be sure to buy some cookies for the holidays and tell all your neighbors and friends to come and buy, too. Sign-up sheets will be in the church and you can call Agnes Ritchie for more information.
Peggy Chappell, President
https://www.fumcgalax.org/wp-content/uploads/2017/11/umw-november-2017.png
410
615
admin
https://www.fumcgalax.org/wp-content/uploads/2015/08/logo2.png
admin
2017-11-01 11:05:46
2017-11-01 11:08:21
UMW News October 2017