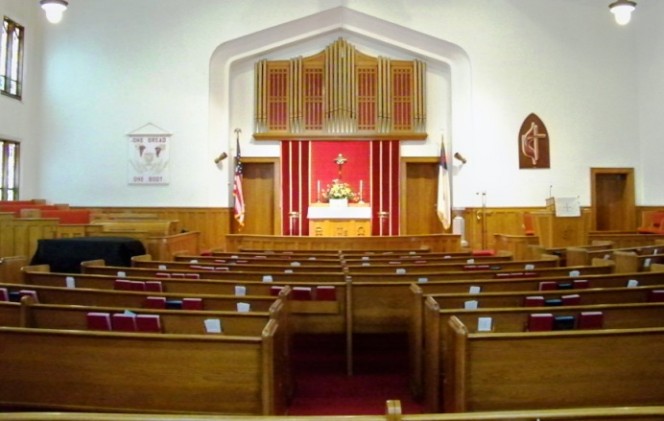 They Call It Ordinary Time
I have always thought it strange that the longest season of the Church Year, lasting from Pentecost until Advent, is called Ordinary Time.  It does come after Eastertide, Pentecost and Trinity Sunday which are all busy and exciting times and the following months do not have those special celebrations, but still to call it ordinary is to suggest that it's just not that important.  And that is wrong.
God continues to work just as diligently and powerfully as God works in what is considered the busier times of the Liturgical Year.  Also, for many, this is vacation season and we often act as if we think God is on vacation.  However, God is always there, only a prayer away, 24 hours a day, 7 days a week, all the time.  Therefore we must not consider Ordinary Time as a time to take a break from serving Christ and his church.
We have the challenge not to slow down.  The Apostle Paul writes:  "More than that, I regard everything as loss because of the surpassing value of knowing Jesus Christ my Lord.  For his sake I regard them as rubbish, in order that I may gain Christ." [Philippians 3:8 N.R.S.V.]  Does not sound like ordinary work to me.
Also we have been called by Jesus to be his witnesses.  What could be more extraordinary?  So while our Church celebrations have quieted a bit, by no means is it a license for God's people to quiet down.  Now is the time to really step it up a notch and stroke the fire of the Holy Spirit for an ever increasingly broken world.  May we allow the work of God to be present in our lives this summer and beyond?  If Spring is time for new growth, then Summer is the time of discipleship and there is nothing ordinary about that!
Richard
https://www.fumcgalax.org/wp-content/uploads/2015/08/FUMC-Sanctuary.jpg
439
692
admin
https://www.fumcgalax.org/wp-content/uploads/2015/08/logo2.png
admin
2016-08-02 15:04:17
2016-08-02 15:09:51
They Call It Ordinary Time