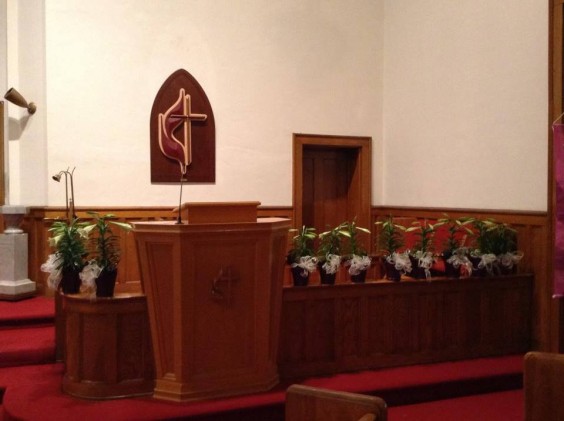 We have a date of October 25th for our 2016 Charge Conference.  This is the yearly meeting of the church where church officers are elected and the pastor's salary is set for the next year.  Our new District Superintendent, the Rev. Kimberly M. Goddard, will be continuing the tradition of having Cluster Charge Conferences where several different churches come together.  This is a good way to hear what other churches are doing as well as having a time of fellowship with other United Methodist believers.
However getting ready for Charge Conferences takes a lot of work; all Committee Chairs need to schedule a Committee meeting in September.  To plan your ministry for next year as well as submit your budget request for the Finance Committee.  If we do not hear from any committee their budget will remain the same as this year.
Also the instrument for you to volunteer to serve, or to nominate someone to serve, will be available soon.  Please prayerfully consider where God wants you to be in ministry next year.  If you are currently serving and do not wish to do so next year, fill out the form, and return it to the pastor.  If I do not hear from you, you will be elected again for the next year.
As we have fewer and fewer active members, please do consider how you can serve.
Richard
https://www.fumcgalax.org/wp-content/uploads/2015/05/pulpit.jpg
717
960
admin
https://www.fumcgalax.org/wp-content/uploads/2015/08/logo2.png
admin
2016-08-25 16:17:17
2016-08-25 16:18:10
Charge Conference