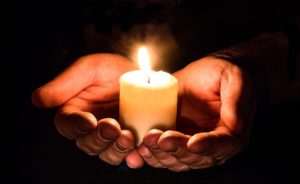 The Kids Junction Team is launching our fifth Back-to-School book bag campaign for children in grades K-4. Last year's campaign was a huge success!!! We collected 59 book bags and a tremendous amount of school materials. Once again we are challenging our church family to meet or exceed that number this year.
We have found that several families have come to depend on Kids Junction as a resource for their family, even though each family is allowed only one visit every six months. From January-June this year we have served 36 families and 68 children.
You may choose to bring empty book bags, and/or any amount of school materials you wish. There is a list of most needed supplies at the end of this letter and extra copies will be on the table in the annex. You may begin bringing in any of these items and placing them in boxes at the doors. If you make a monetary contribution please designate it for Book Bag Campaign.
Children in some of the Galax area will be returning to school in early August. We would like to have as many book bags as possible and a large supply of school materials by the third Monday in July (July 17). Keep in mind these are items that are used all year long. Sunday school classes or other groups may want to take this on as a project.
You may place any items brought on kneeling part of rail in Annex.
The Kids Junction Team would like to thank you very much for your continued support for this mission. Children are so proud of new book bags and materials. Our team is truly grateful for your generosity in helping to make less fortunate children feel prepared as they begin a new school year.
Blessings to each of you,
Linda Murphy, Elsie Davis, and Dianne Marshall
If you have questions you may call Linda Murphy at 233-9102 or Dianne at 233-7841.
2017 Materials list for Book Bag Campaign
This list is for you to choose what fits your budget best.
You may place items on kneeling part of rail in Annex.
Book Bags
3 subject composition notebook
#2 pencils (Ticonderoga are best)
1 inch 3 ring binder (no stiff backs)
Pencil top erasers
Handheld pencil sharpener
24 pack of crayons
Clip boards
Good pair of scissors
Index cards
Wide ruled notebook paper
Dry erase markers (EXPO is best)
Elmer's glue sticks
Highlighters
Sturdy pocket folders with and without prongs
Hand Sanitizer
Box of tissues
Pencil boxes
Zipper pencil pouches
Marbled covered composition notebooks
1 subject composition notebook
"But do not forget to do good and to share,
for with such sacrifices God is well pleased."
Hebrews 13:16 (NKJV)
https://www.fumcgalax.org/wp-content/uploads/2017/07/hands-1926414_1280.jpg
784
1280
admin
https://www.fumcgalax.org/wp-content/uploads/2015/08/logo2.png
admin
2017-07-10 09:50:11
2017-07-10 09:54:05
2017 KID JUNCTION BOOK BAG CAMPAIGN