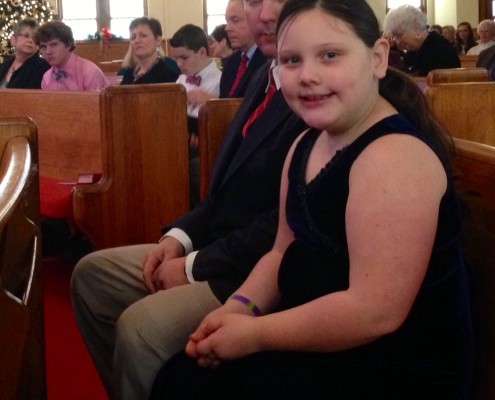 Ask anybody in our church where our challenges lie and they will tell you, "we need more children and young families". I think this is a challenge for all churches. But one I think we can meet with God's help. I will be calling a meeting of our children's ministry team in the near future to make plans for the coming year.
I plan to offer Bible School this year as well as other activities for any children who are interested.
I covet your prayers and my suggestions to make this work for God and our church. Please feel free to come to me with any concerns, your help is needed and welcome.
Our committee members are:
Barbara Boyer, Nancy Frangos, Glen Grimes, Dianne Marshall, Madison Parks (youth), Sena Parks
Blessing, Ruth Sizemore – Chair Children's Ministry Team
HAPPENINGS WITH CHILDREN'S MINISTRY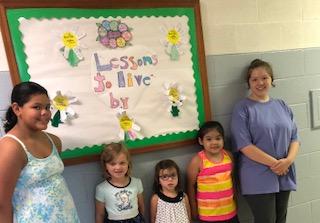 On Sunday, August 19, we opened our Children's bible study with a puppet show. Pink, Tigger and Bea (Our new puppet) introduced the lesson on The Beatitudes. Miss Becky gave a quick introduction of the Sermon on the Mount. We got off to a good start when Miss Dianne took us on a journey about the Beatitudes reading each bible verse and explaining what each one means to us today in words that children can understand.
Our craft followed our theme. Using a flower with petals the children put together a craft that used both the bible verses and the kid friendly verse. We had ample help from Miss Nancy, Miss Becky, and Miss Glenna. It was a fun craft and you can check it out on our bulletin board outside the children's room.
We introduced Pastor Mark to the bells, and had a quick lesson and a fun time with them. Pastor Mark does know his colors, so important to play the bells. Hopefully we can spend more time on them next session.
Then it was off to the picnic. What a treat for everyone.
SPECIAL THANKS TO OUR YOUTH HELPER, ALYSSA BOYER, FOR BEING THE VOICE FOR BEA AND HELPING MAKE OUR BULLETIN BOARD LOOK SO WONDERFUL.
"Let the little children come unto me, and do not hinder them, for the kingdom of God
belongs to such as these." Matthew 19:14 (NIV)
https://www.fumcgalax.org/wp-content/uploads/2018/10/cbs-august-2018.jpg
223
320
admin
https://www.fumcgalax.org/wp-content/uploads/2015/08/logo2.png
admin
2018-10-09 11:58:26
2018-10-09 11:58:26
Children's Bible Study – August 19th
https://www.fumcgalax.org/wp-content/uploads/2018/07/bulletin-board.jpg
340
453
admin
https://www.fumcgalax.org/wp-content/uploads/2015/08/logo2.png
admin
2018-07-26 16:31:08
2018-07-26 16:37:45
Children's Bible Study News June 2018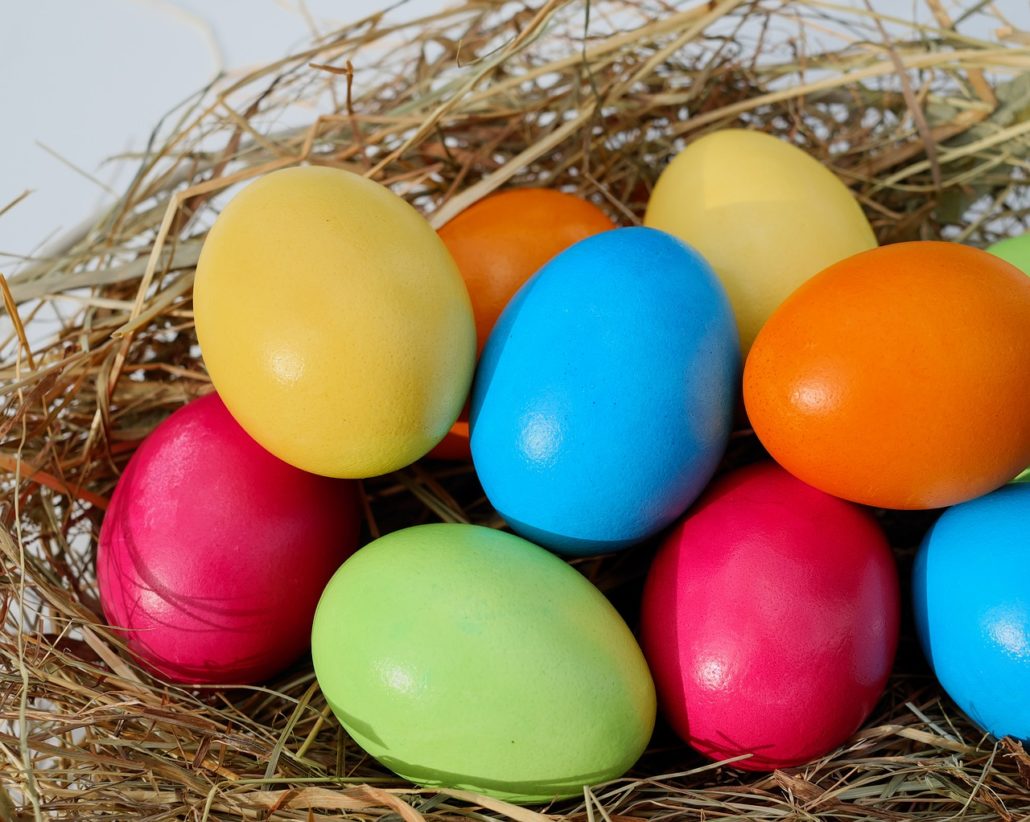 Easter activity and egg hunt will be Palm Sunday, March 25 in Fellowship Hall from 3:00 – 5:00 p.m.
All children 12 and under are invited to come celebrate the coming of Easter. We look forward to a great day of fellowship, fun and learning about Jesus.
Plans include: Crafts, story time, egg hunt, and refreshments. We will have prizes and surprises.
We will meet in the fellowship hall and the egg hunt will take place rain or shine.
EVERYONE WELCOME.
https://www.fumcgalax.org/wp-content/uploads/2018/03/easter-3123834_1280.jpg
1022
1280
admin
https://www.fumcgalax.org/wp-content/uploads/2015/08/logo2.png
admin
2018-03-01 17:06:51
2018-03-01 17:06:51
Easter at FUMC