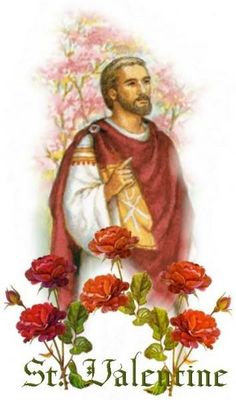 Pastoral Ponderings (May 2019)
Last month we hosted the Holy Week Services for the Galax Area Minister's Association. I do thank all who worked to prepare our fellowship hall for the Holy Week Services. We were blessed by the food, singers and speakers of West Galax UMC, First Baptist of Galax, Cornerstone, Hillcrest Baptist, Riverhill Baptist, and the Church of the Good Shepherd! Also, a special thanks for the breakfast workers who labored early to ensure our meal after the sunrise service on Easter Day.
The Easter Season is in full-swing! Easter Season celebrates the risen Lord and the move of the Holy Spirit in the early Church to proclaim the resurrected Jesus. The resurrection of Jesus makes sense of the tragedy and humiliation of the crucifixion in that the resurrection tells us that God's love is stronger than death and human malice and hatred. This is, indeed, Good News!
God has breathed new life into us and among us through the Holy Spirit. This empowers us to help bring peace to our world full of anxiety and warfare. A particular tool in bringing peace is the offering of forgiveness in the hopes of reconciliation. Another tool is recognizing our shortfalls and failures in this spiritual endeavor. Perhaps the above makes sense of our weekly prayer of confession and declaration of pardon.
May is a merry month! It is usually the first month in which we have more "normal" weather patterns of warmth. We celebrate Mother's Day and Memorial Day this month. We remember and honor our mothers on May 12. At the latter part of the month, we remember all those who have given their lives in defense of our country, Memorial Day. For those who have lost loved ones and friends serving in our military, our prayers and love go out to you on that solemn day.
Mother's Day (May 12) begins "baby bottle for coins." The baby bottles for coins will be available on Mother's Day, and the bottles are returned with coins on Father's Day (June 16). This supports "Tri Area Pregnancy Center" in Galax, which serves the City of Galax and the counties of Carroll and Grayson.
Our Mission BBQ to raise funds for "Willing Partners" is Sunday, May 19. The BBQ is immediately after worship. This is an opportunity for a fellowship meal and a time to raise much needed funds for "Willing Partners." Their mission is "provide food, clothing, and assistance to those in need in Carroll County, Grayson County, and the City of Galax." We can make a difference in our community!
Pastor Mark McFadden
https://www.fumcgalax.org/wp-content/uploads/2019/02/st-valentine.jpg
400
236
Diane Palumbo
https://www.fumcgalax.org/wp-content/uploads/2015/08/logo2.png
Diane Palumbo
2019-05-21 12:31:34
2019-05-21 12:31:34
Pastoral Ponderings (May 2019)