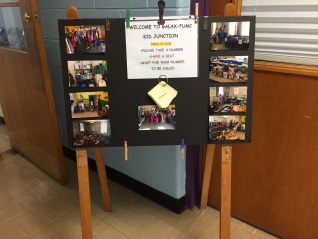 As 2017 comes to a close, the Kid Junction team is happy to report another successful year. In our continuing mission to serve the community, we have served 68 families and 150 children. This was possible because of the support and generosity of our FUMC family. We thank you—each and every one—for your support and prayers as we continue this ministry. Also a very special thanks to our volunteers for the year: Betty Parks, Irene Turner, Janis Kurtz, Nancy Westmoreland, and Doris Ward.
Our 2017 backpack campaign brought in 46 backpacks and a large amount of school supplies. One or two backpacks are left and a small volume of school supplies, which are always needed during the school year.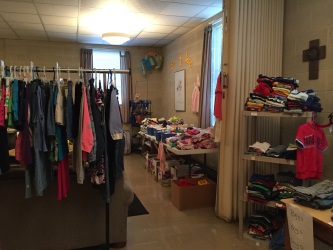 We received about 10 coats for the 2017 coat campaign. Most of these were distributed during November and December, leaving only a few small sizes for the rest of this winter. When the children's coats go on clearance, we will be able to restock. If anyone would like to make a monetary contribution for the 2018 children's coat campaign, please note when turning into the church office. If you would like to donate a coat or coats we need sizes from 4-14 for both boys and girls.
Again this year the Prayer Shawl Ministry has contributed blankets, hats and scarves. Also, Janis Kurtz, one of our volunteers, keeps a supply of pocket prayer shawls available to distribute to the families we serve. Our team truly values the contribution these ladies have made with love and prayers for those who receive them.
As the numbers show, the needs in our community are there. The families that receive assistance are grateful and appreciative. When children are able to come with parents, many leave with smiles on their faces after receiving items such as hygiene items, school supplies, new coats, shoes, outfits, socks, underwear, pajamas, sweaters, story books, toys and/or stuffed animals.
All of us at Kid Junction feel just as blessed as the families we serve. We are proud to be a part of our church family, who has such a great heart for children.
If you have questions about KJ or would like to volunteer your time or talent, please contact any member of the KJ Team: Linda Murphy at 233-9102, Elsie Davis, or Dianne Marshall at 233-7841. We ARE in need of volunteers. If you would be willing to help change out clothes from one season to the next or come and assist on one of the Mondays, occasionally, we could use you!!!
"But do not forget to do good and to share, for with such sacrifices God is well pleased." Hebrews 13:16 (New King James Bible)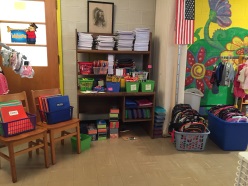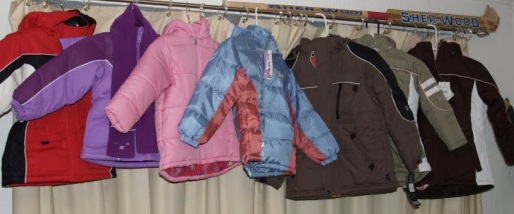 https://www.fumcgalax.org/wp-content/uploads/2018/01/kids-junction-january-2018.jpg
239
318
admin
https://www.fumcgalax.org/wp-content/uploads/2015/08/logo2.png
admin
2018-01-24 16:44:03
2018-01-24 16:44:03
KID JUNCTION NEWS FOR 2017